Exhibition of Works
This page shows all the academic works, including degree theses, lecture notes, opinions & thoughts, and other regular academic contributions. For recent news and posts, visit News & Posts. Comments are welcomed.
Degree Theses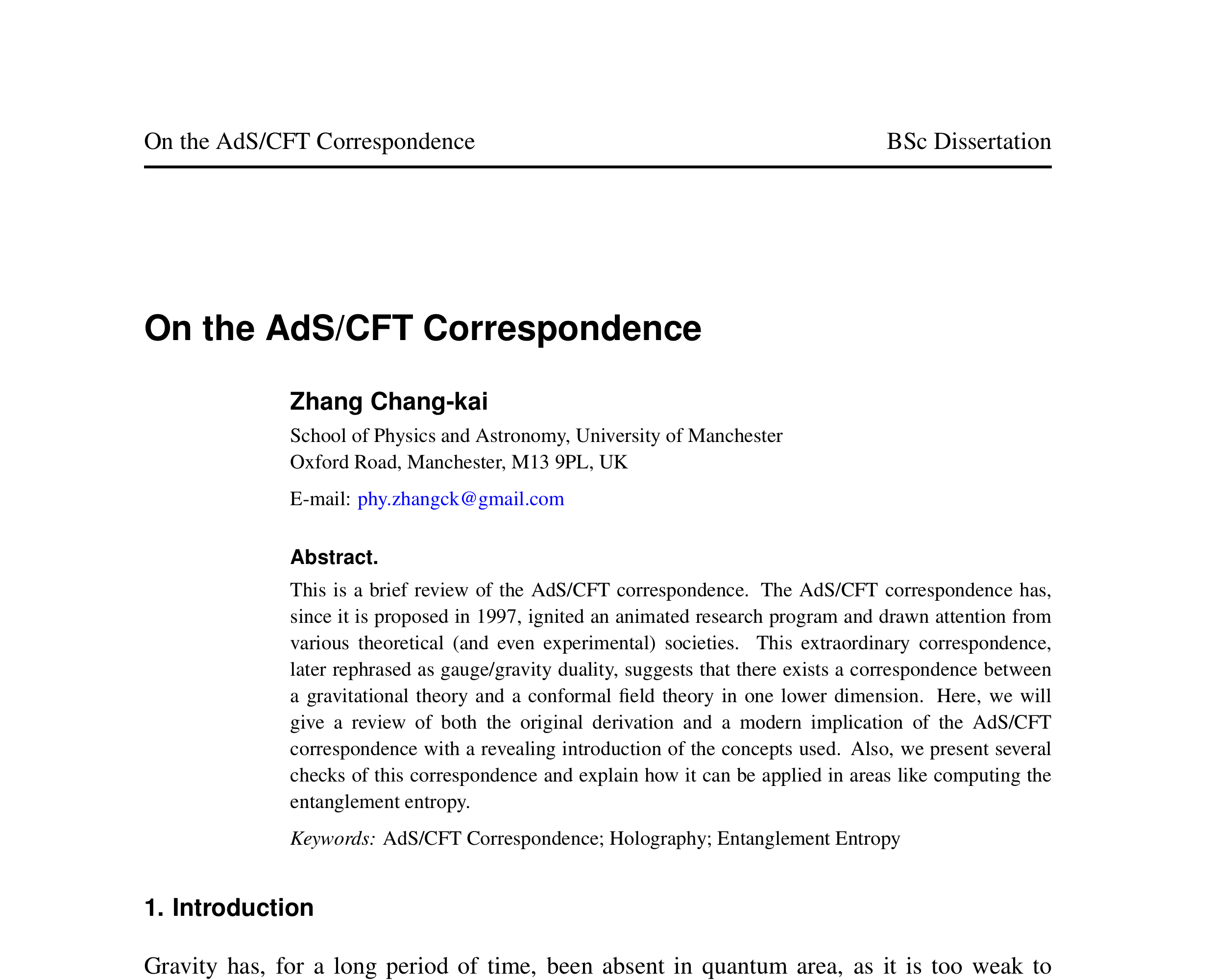 Gauge Gravity Duality
General review on the Gauge Gravity Duality and its application to holographic entanglement entropy.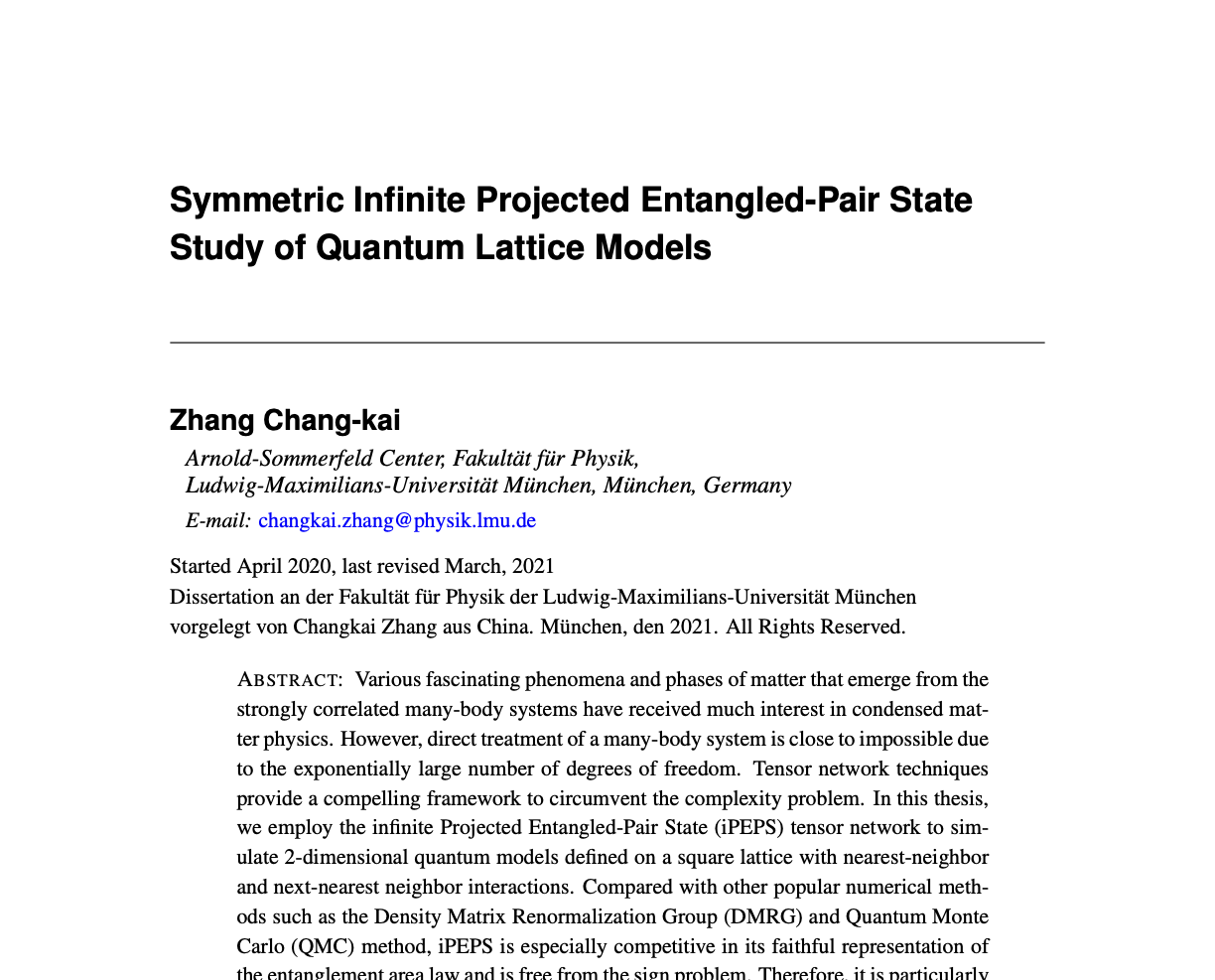 Tensor Networks
Symmetric infinite Projected-Entangled Pair State (iPEPS) study of two-dimensional quantum lattice models.
Lecture Notes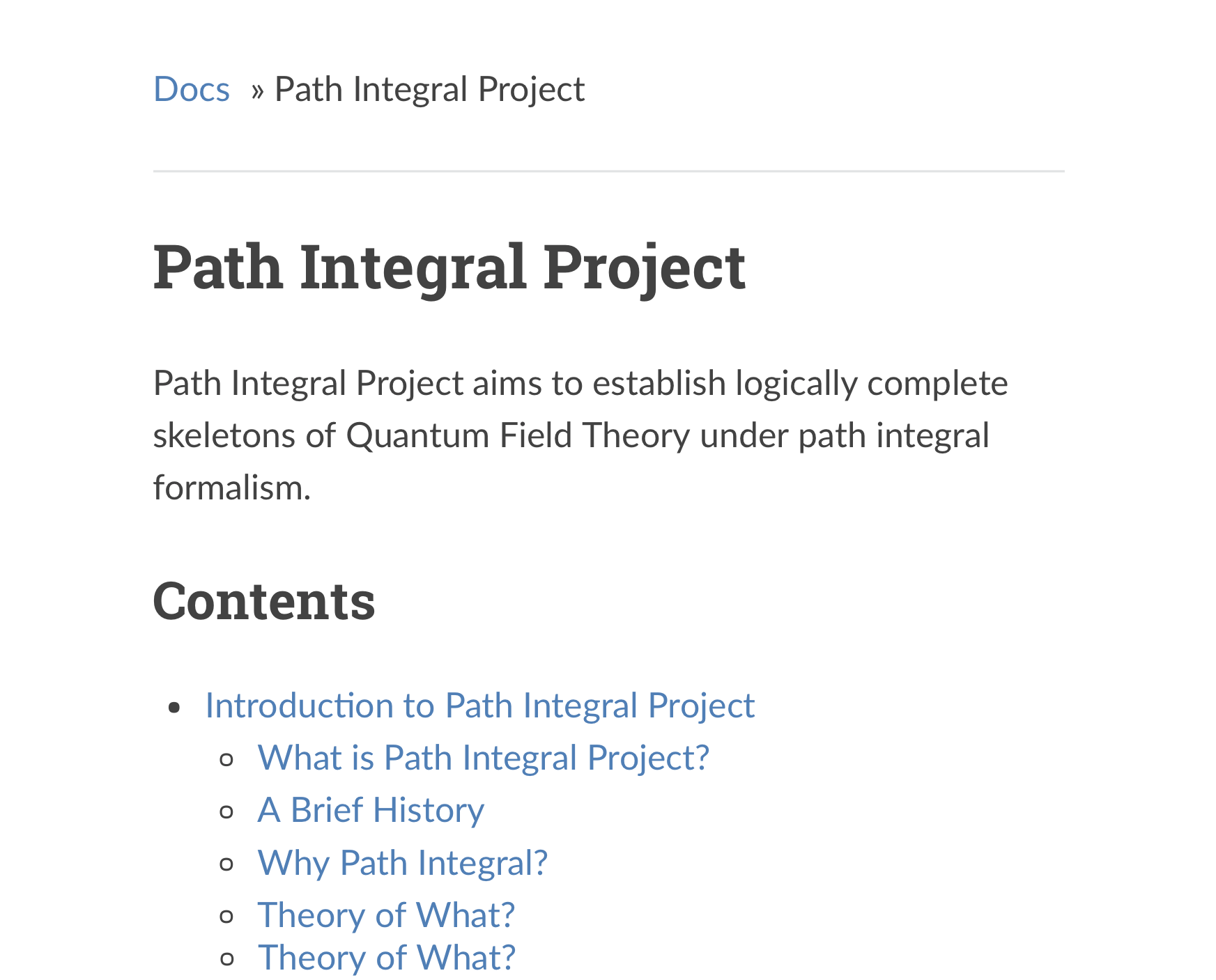 Path Integral Project
This project is a didactic introduction towards rigorous Quantum Field Theory under path integral formalism.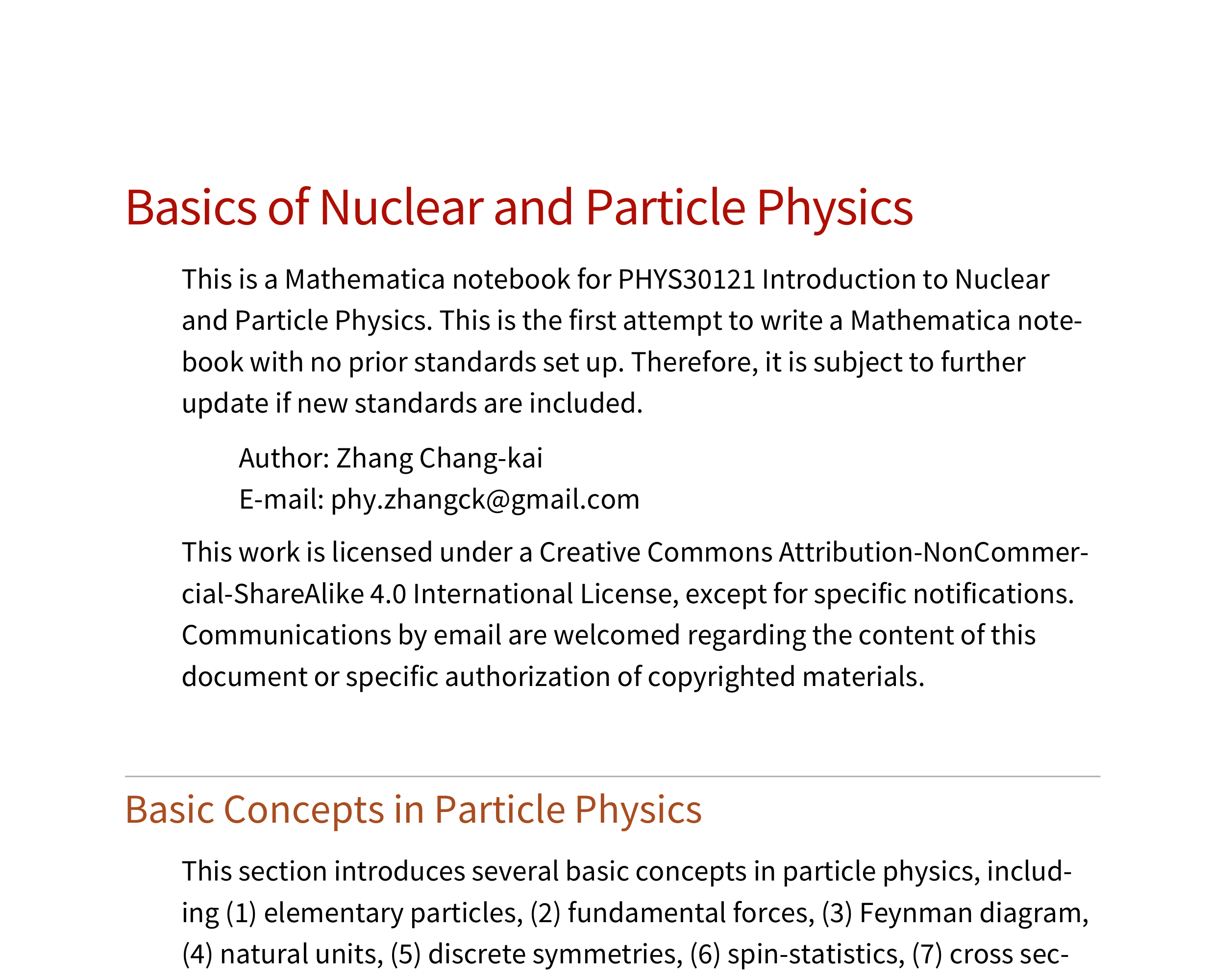 Nuclear and Particle Physics
This is a lecture note on PHYS30121 Introduction to Nuclear and Particle Physics at the University of Manchester.
Opinions & Thoughts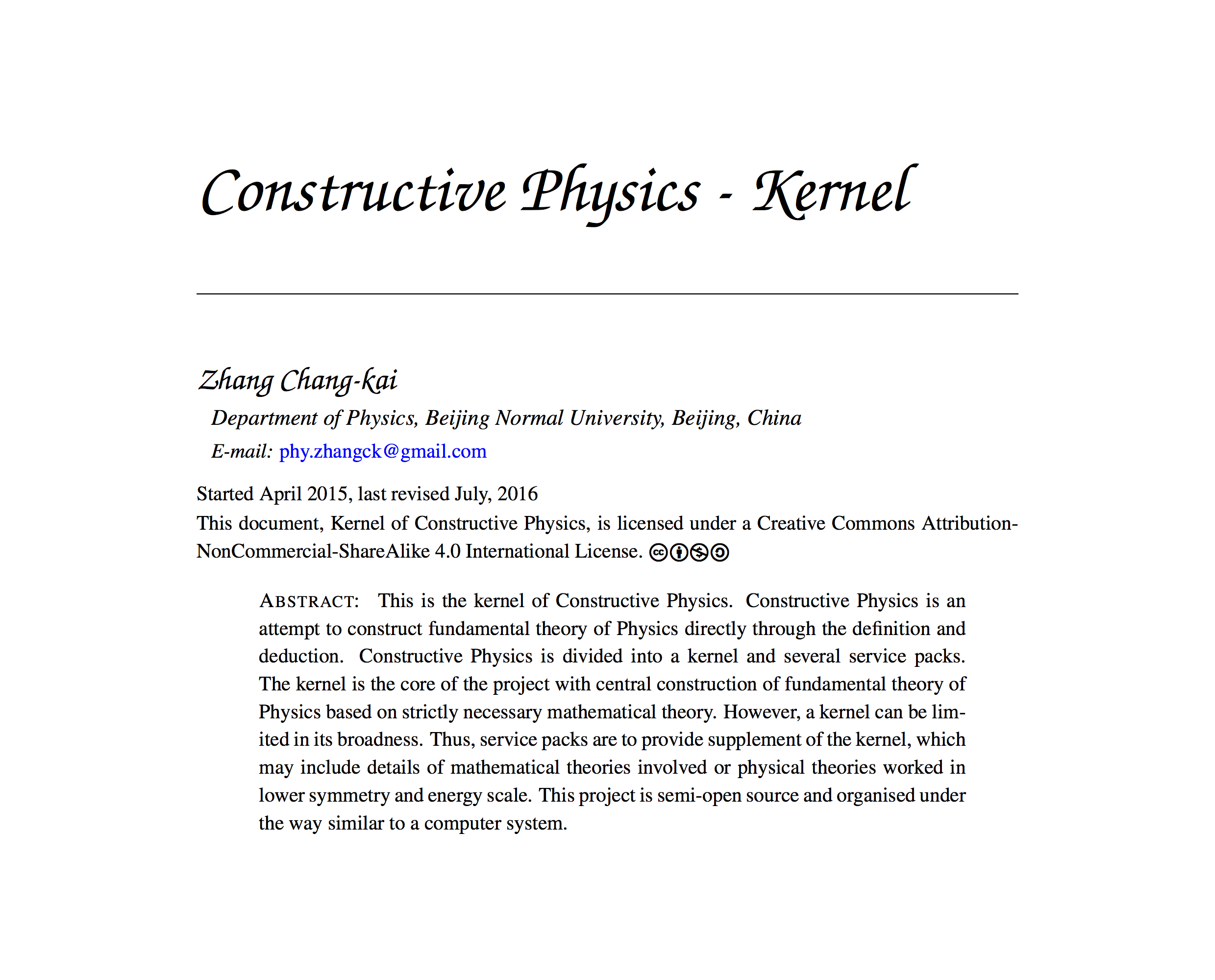 Constructive Physics
Constructive Physics Project, an attempt to construct gauge field theories under mathematical perspectives.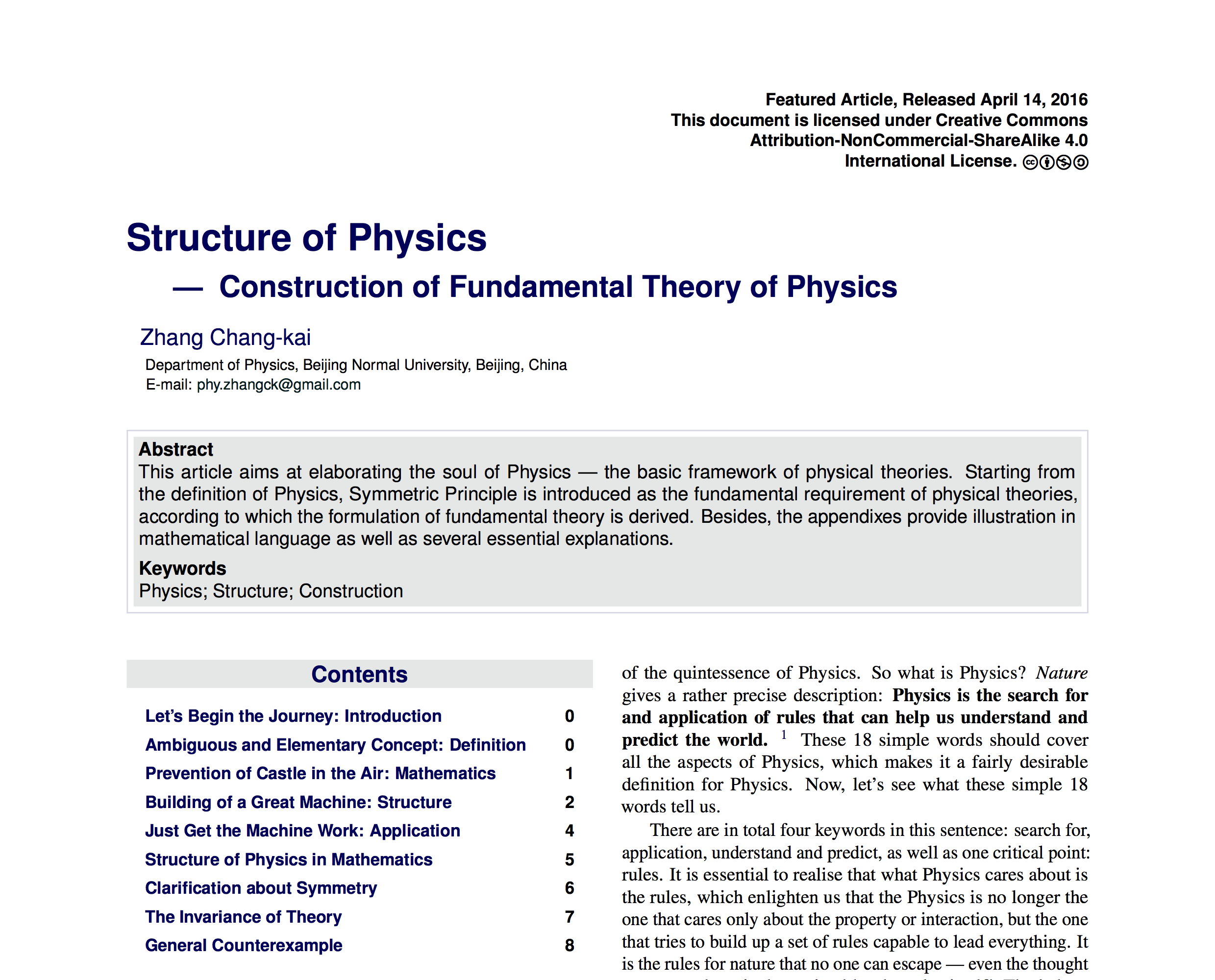 Structure of Physics
This article elaborates the construction of fundamental theory of Physics based solely on requirements on self-consistency.
---
Regular Works